ASSCIATION OFFICERS ARE ASKED TO ARRIVE ONE DAY EARLY SO WE CAN HAVE AN OFFICERS MEETING THAT AFTERNOON


We will have a "Force Majeure" clause in the contract so if Charelston is visited by a hurricane in 2017, we can cancel / postpone our ReUnion with no financial liability to our Association.
In all cases individuals are not held financially liable for room reservations if they cancel with in 24 hours of their reservation date.


This is a wonderful Hotel near the Tanger Shopping Mall and the Charleston Airport. The Hotel is offering a complementary airport shuttle and also a shuttle
to local establishments (within 3 miles) Although the Hotel is located near the Airport no annoying jet noise is heard. Hotel parking is available free and there is
room for R V's in their lot. Since the ReUnion is in early September the Hotel's outside pool should still be warm. AAA tells us that the first week of September
the expected high temperature is 85 with an average of 74 degree's.

THE TOURS CHOSEN FOR THIS REUNION ARE: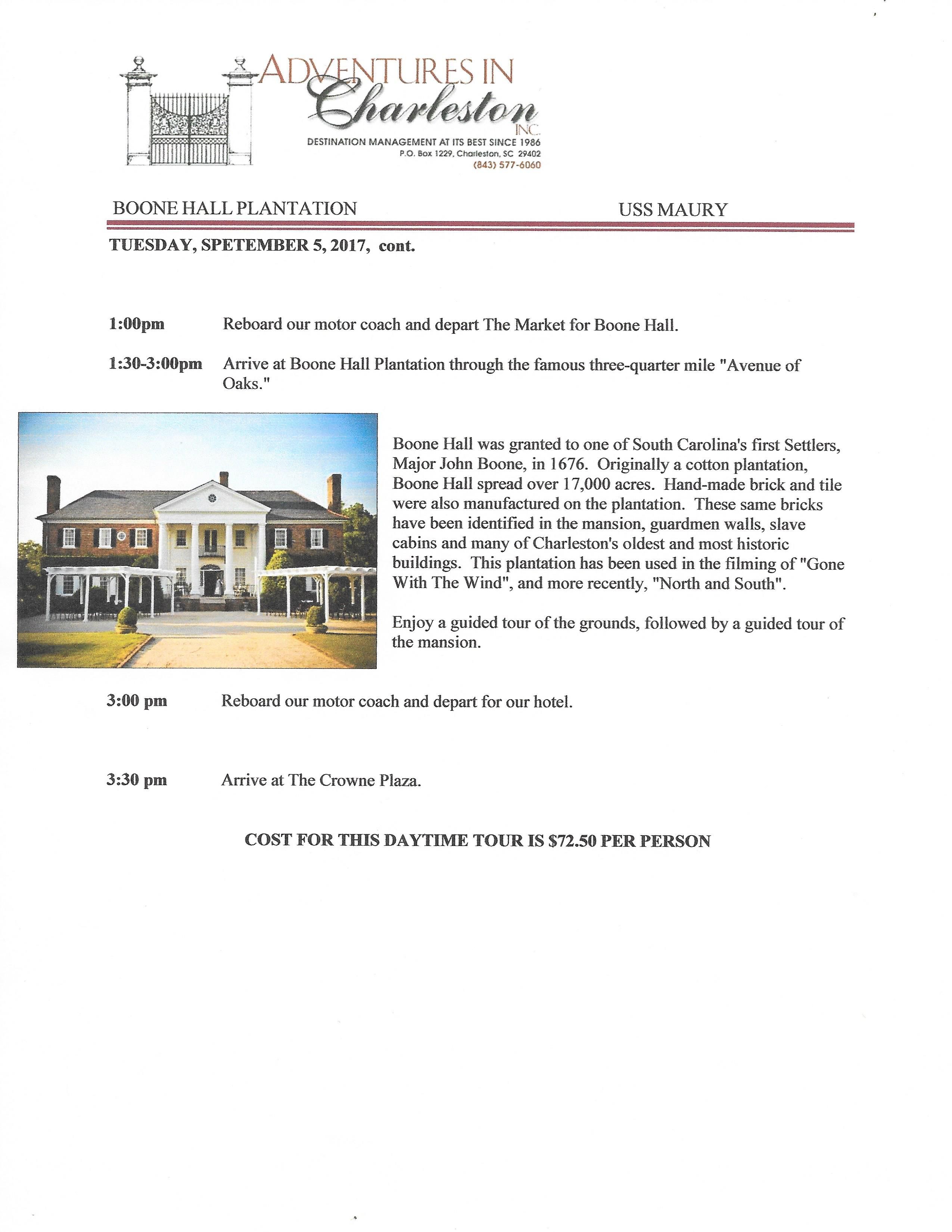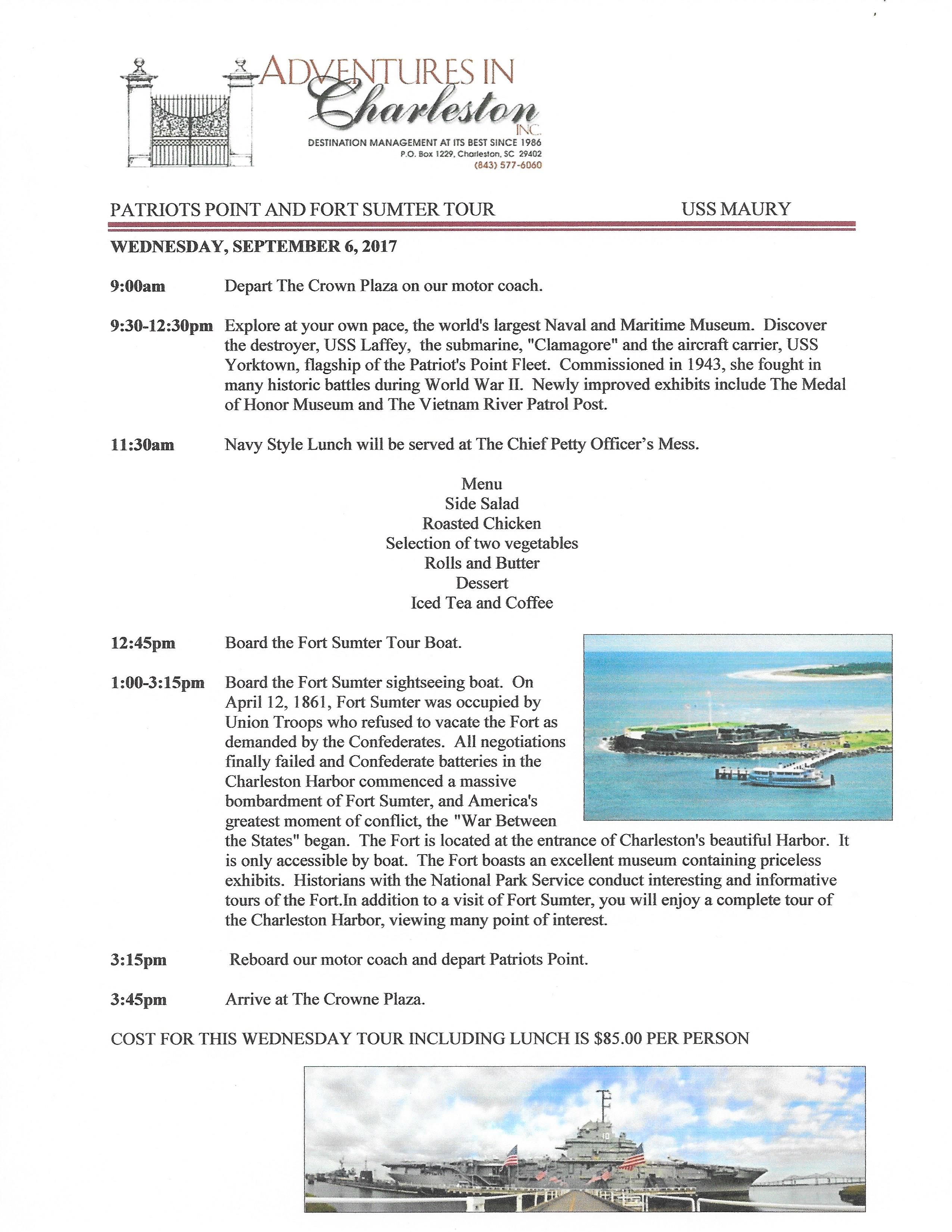 2017 REUNION TOUR AND BANQUET SIGN UP PAGES
2017 RE-UNION ATTENDEE'S
RETURN TO HOME PAGE